Last Updated on
With several thousand WordPress themes available, how is it possible to find the best one? Every theme has its high and low points. Most of them include the most common features and are easy to install and set up a design. This translates to an attractive website design that is sure to attract lots of followers.
You'll notice as you look at our list of free WordPress themes that many of them were designed with a certain type of business in mind. There's a theme for writers, lawyers, magazines, restaurants and cafes, photographers, service companies and more.
Disclosure
As an independent review site, we get compensated if you purchase through the referral links or coupon codes on this page – at no additional cost to you.
Pick the right theme for your type of business and you'll be inspired before you even start your WordPress blog.
1. Shapely
Shapely is a free WordPress theme that nicely blends function with high-quality graphics. It is a single page design that is compatible with WordPress plugins like Contact Form 7, Google analytics, Yoast SEO, and Gravity Forms. Shapely lets you easily add homepage widgets, testimonials, parallax sections, product information, calls to action, and more.
This theme is attractive for photographers and artists to display their creative works. Shapely includes the WooCommerce shopping cart as a standard feature.
2. Illdy
Illdy is a highly responsive free theme that looks great on any device. It uses WordPress Customizer which lets web builders see their changes in real-time as they are creating them. Illdy is flexible enough to accommodate business pages, creative pages, and landing pages.
WordPress plugins for contact forms and SEO integrate nicely with this theme. NextGEN Gallery technology lets you add multiple, sharp images. Watch this video to see how easy it is to use the NextGen Gallery.
3. Zerif Lite
Users of this theme describe it as simple and beautiful. It was created with the user in mind. Zerif Lite was designed to be a single-page theme with a full-width image in the background and a simple white menu at the top.
The theme design is highly responsive to mobile devices and has the capability for complete translation. Site owners that sell products will love that this theme integrates nicely with Woo Commerce, where classic, elegant product pages can be easily created without needing code.
4. Moesia
The Moesia theme greets your visitors with a big header and the parallax lets you scroll quickly to other parts of the site. The theme lets you start with one of eleven templates for your homepage. Your visitors can pull up your site in the most popular browsers like Chrome, Firefox, and Internet Explorer and still look great.
Choose from up to 600 different fonts to get just the right look to match your brand. It's so easy to set up animation and other effects to keep your visitors interested.
5. ColorMag
ColorMag is ideal for writers and even more fabulous for magazine sites. It's clean, elegant and organized, with a boxed, wide layout option. This is one of the best free WordPress themes if you like sharing your site content on your social media outlets because the theme includes six social media icons.
This free theme gives you over 15 widget areas and more than five custom widgets. Online sellers will give credence to the site's compatibility with WooCommerce. Another nice feature is that this theme is conducive to adding multiple authors and editors.
6. Sparkling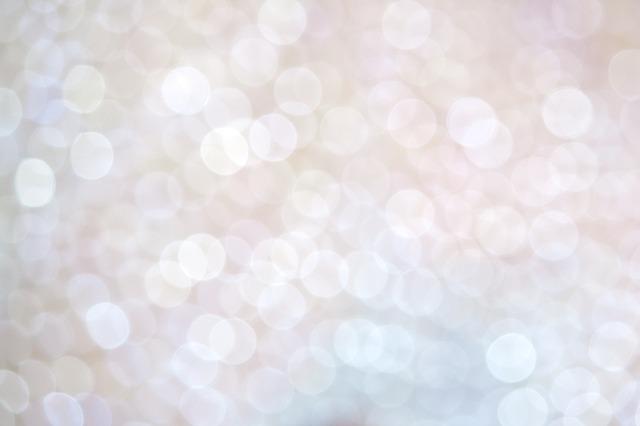 The Sparkling theme has a lot of features on the front end, and in the dashboard, that really make your website shine. It's a responsive theme that lets you integrate WooCommerce absolutely free. This theme works equally well in the corporate world as it does for personal use. Your visitors can scroll your content infinitely.
The theme looks professional on mobile, tablet, and other devices. It's a user-friendly theme and if you do have questions, support is free and easy to obtain. For minor problems, find what you need on their support forum.
7. LawyeriaLite
The LawyeriaLite theme was designed with private attorneys and law firms in mind. It works just as well for advocates, consulting, and other types of businesses. The theme loads very fast which helps clients get to the information they need quickly. This theme gets high marks for mobile responsiveness and browser compatibility.
The page templates are clean and simple and the contact plugins will make sure clients can reach you in short order. Support is readily available for those who need it, making this WordPress theme truly free.
8. Spacious
This theme was designed to give more space for content and more space between sections to make your website eye-catching. This theme comes with four-page layouts, two-page templates, four blog display types, 13 widget areas, and five custom widgets.
The business template is professional and you can add a slider for interest. The theme lets you select a primary color to match your brand and add other colors to complement it. Spacious is translation ready for international site owners.
9. Restaurant
Restaurant owners will be glad to know that fanthemes.com created this free WordPress theme just for them. This theme is perfect for adding food and drink menu items. You can set it up for your customers to entice them to visit your restaurant often.
Photo sliders give your customers a mouthwatering look at your menu offerings with crisp, clear photos. The theme gives you space to add testimonials from satisfied customers. Add a tab where your staff members can log in and get information about schedules, menu changes, and other employee information.
10. Llorix One Lite
Llorix One Lite has one of the most flexible platforms, which makes it a very popular free WordPress theme. It's a browser-friendly theme that lets you add an engaging parallax effect, photo gallery grid, contact form, meta slider, and page builder. This theme has a localization feature that translates your content across the globe.
It works great for most any type of business, creative or otherwise. If you have products to offer, you'll want to integrate the Woo Commerce online shopping cart.
11. Onetone
The Onetone theme holds all of your information on one page and does it in the most elegant way. The theme is easy to customize and give it your own flair. Use the templates to create a professionally designed page that includes services, clients, a photo gallery, and a section that is all about you. Add as few or as many sections as you need.
The theme comes with SEO capability so your visitors will find you easily. The theme is responsive on all Apple products, Samsung, and Galaxy.
12. Travelify
Travelify sets your site apart with a pixel-perfect design that rivals premium themes. Your site will feature a captivating slider. Fill your pages quickly and easily with photos, graphics, and content that showcases your business.
The theme offers many theme options to create different layouts. The support team is available to help you free of charge. If you need additional services or help with website development, you can pay a little extra for it.
13. Shuttershot
Photographers and photography enthusiasts will find that Shuttershot is one of the best free WordPress themes for photography blogs and websites. Imagine your best photos splashing across the screen with the fullscreen image slider.
The navigation menu sits discreetly at the top of the screen so that it doesn't distract from the beauty of your photos. Publish multiple image slideshows to share your portfolio with the world. The theme is set up for sharing on social media and incorporating banner advertisements.
14. Enigma
Enigma is highly rated by its users, which means that this theme rates high for user-friendliness. The Enigma theme lets your customize your menu and set up your site for eCommerce. This theme lets you easily interact with visitors to your site with a simple set up for threaded comments.
Engima lets you set up to four footers and one sidebar. You can even create two columns in your sidebar. This theme works for most any type of use, but it was created with business owners in mind. The theme developers placed importance on the role of social media and made it easy to add to the header and footer areas.
15. Accelerate
The Accelerate theme gives you options like setting up a boxed or wide layout. This theme makes it easy to conduct business online with widgets for services, call to action, and recent work so that your customers can easily get to the section of your business that they need most.
Bloggers love this theme because it supports all theme formats, which makes it one of the best free themes for WordPress. Site builders get to choose from over 600 fonts to make an attention-getting website. There are plenty of options on the free version to make a beautiful website or you can purchase an upgrade and add a large variety of other features to make your site even more special.
16. Ample
The Ample theme places a full-width slider right at the top of your site. Change the background image, color, and parallax effect on every section of the page to give your site depth and interest. This theme integrates nicely with Woo Commerce with an easy-to-navigate online shopping cart. The theme starts web builders off with four default layouts and offers the ability to design layouts for individual posts and pages.
The theme places the contact page on the right sidebar where it can't be missed. The upgrade version costs a little bit, but you can get some cool features like the Fun Facts Widget that keeps your visitors coming back to catch a tidbit of entertainment. Share the fun facts on your social media sites and expand your reach.
17. Ascent
This free WordPress blog theme includes a right and left sidebar. It comes with several variations of post layouts. All you have to do is insert your photos, images, or text into the template. This theme is translation ready so you get to share your website everywhere in the world.
The support forum is available to help you get started with this theme if you run into any snags. The theme looks elegant on every kind of electronic device. Users rated this theme very high.
18. Auberge
This theme uses high-resolution Retina displays for a quality viewing experience. The Auberge theme is built around a mobile-first technology, so the high-resolution images display just as nicely on tablets, laptops, and desktops. The high-resolution capability makes this Auberge a popular theme among café owners and restaurateurs.
This theme is as easy for a beginner web developer to use as a seasoned expert site designer. The templates make it easy for you to add different types of posts to keep your visitors coming back to your site. The colors that you can add for the background, headers, footers, and other features enhance each individual page design for a custom site.
19. Esteem
The Esteem theme lets you set up your site in a boxed or wide layout. You get to choose from any shade of any color in the rainbow to add features to your site's design. What makes Esteem one of the best free WordPress themes is that it has three different blog options and five custom widgets. You won't miss an important contact when you add the Contact Form 7 plugin.
The breadcrumb trail is a unique feature of this theme, where you can employ an alternative navigation scheme that automatically arranges your website in a hierarchical manner. The theme is fabulous for your local market and is also translation ready for international markets as well.  Here's a video demonstrating a breadcrumb trail:
Free WordPress themes: final thoughts
The competition for themes is high, which means that you get the advantage of getting free add-ons.
Many theme developers are including the ever-popular Woo Commerce shopping cart and over 600 choices of fonts as part of the standard free theme. There are lots of extra features that you can purchase if you want the extra upgrades. Most website builders find that they can build a stellar site without them.


Our #1 Choice For Hosting Blogs
62% Off Exclusive Offer Applied at Checkout