Last Updated on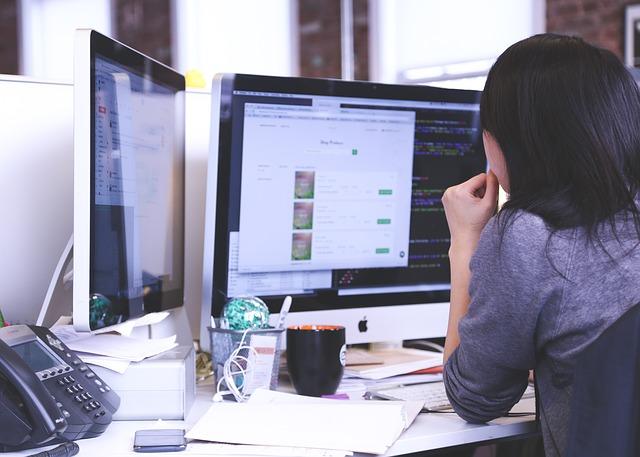 Many people are put off by creating their own website, thinking that they need to be an HTML coding wizard in order to build their brand. That is NOT true. Designing a website can be quick and easy, allowing you to get started and focus your time on putting out great content, rather than learning to code. While some people might choose to pay a digital guru to
build a custom website
for them, most of us can use an established host site, such as WordPress, and simply customize it as we wish. With simple drag and drop options to add images, articles, and even social media feeds, there's no reason you can't create your perfect site today.
1. Make it Memorable
Every website needs a title. If you are an existing business then this might be easy but if you're a newbie blogger then this might need careful consideration. Your website title and URL will be kept to making your audience connect with and remember you. Try to be original, as you don't want them to end up somewhere else when searching from you, but at the same time keep it easy to remember and not too wacky that they'll forget!
2. Make it Look Great
When considering how best to design a website, you should carefully select an appropriate theme. There are loads of sites offering website templates that have been custom built by specialist web designers. With a range of different styles and colorways available, you want a style that reflects you and your content; don't opt for a dark corporate theme if you want to post-baking tutorials! Likewise, you will also want to consider whether or not to go for a free or a paid template. A great theme will help you look professional and appealing, and while you can certainly get by with free, a premium theme will help you to more easily
produce a creative website
. Here's a guide to help you choose:
3. Make it User-Friendly
When you are coming up with
design ideas for your website
, remember that navigation is key; your readers want to find their favorite content quickly and easily. Carefully selected main headings at the top of the homepage are a great way to make this easy when designing a website. Don't be tempted to overload them with choices and show off the huge range of options on your site. Instead, categorize with 5 or 6 main headings and then if necessary include sub-headings or drop-down menus to further options. Similarly, if you would like them to contact you or make a purchase then a clean and simple layout will help guide them to this option. You might also consider adding a search bar as an additional user-friendly feature. This will allow your readers to navigate your site with ease and find exactly what they're looking for.
4. Make it Easy to Read
When your visitors are browsing your site, the articles and pages shouldn't be crammed full of tiny text. Take time to consider how to design a web page that is engaging and easy to read. Bear in mind that your readers might be on the bus or walking through town when they're surfing, so don't have long to digest key information. Keep your page titles short and snappy, make links easy to find and click and ensure that any images you used are of a suitable size to fit in with your text. In the body of the text, try to avoid lengthy paragraphs or extremely long articles. Bulky content is a deterrent for readers who don't want to have to read pages of text before getting to the point. To help break up chunks of information, add sub-headings to your text, add relevant images and try bullet points to summarise key information.
5. Make it Compatible
It's also important to remember that these days most website views come from mobile devices, such as phones and tablets. When considering how to design your website, you should also consider how your reader is likely to view it. If they've come to your page through a social media post – chances are they'll be
using their phone
. Try not to spend hours creating a beautiful desktop site if the design won't look good in mobile format. The best option is to find a responsive template that his optimized for mobile viewers; a responsive design will adjust to the size of the screen, making tables and columns shrink or expand to fit the device.
6. Make it Work for You
What do you want your readers to do before they leave your website? Sign up for your newsletter? Subscribe to your YouTube channel? Follow you on social media? Make sure that whatever it is, you know how to design a web page that works for you. Make your reader's options obvious allow them to subscribe, shop or message easily. Any obstacles might stop them from carrying through. What's more, you should make sure that these options are subtle but present on most pages of your website. Buttons on the website template are a great way to keep them on the screen but you should aim to include links and CTAs in the text of your pages too, remind your readers of what they can do to see more great content. Here's some inspiration for
writing effective CTAs
. Overall, it's safe to say that designing a website doesn't need to be rocket science. Anyone can have one and you can
get yours up and running in less than a day
. My top tips to remember are:
Choose a fitting template
Keep your layout clean and clear
Make navigation super simple
Break down large chunks of text
Don't forget your CTAs!
From bloggers to businesses, designers to dentists, a great website is key to communicating your message to visitors. Templates can also be regularly changed and altered so that your website changes as you do. Make sure that you test it thoroughly yourself before going live or promoting it as any glitches or poorly planned pages can be embarrassing. Once you're confident and happy that you've got a great site, let the world know!


Our #1 Choice For Hosting Blogs
62% Off Exclusive Offer Applied at Checkout
Disclosure
As an independent review site, we get compensated if you purchase through the referral links or coupon codes on this page – at no additional cost to you.