Last Updated on
There's nothing like practice to make a person good at anything, and that is no less true when it comes to writing blogs. The benefits of becoming a good blogger are many. If you are just starting out in blogging or need a reason to start your blog, we have four great ones to discuss with you today that will help sharpen your blogging skills.
Here are the blogging skills you improve
1. You will learn how to research well
One of the immediate benefits of blogging is that you develop not only the skills to research a given topic (or a variety of issues within a specific niche), but also the ability to distinguish between useful information and bad.
Proper research requires more than just a single source. The most credible blogs link out to sources or include verifiable quotes and other information that the reader can investigate and confirm. Once you have a good idea of the kinds of sites that consistently deliver useful information, the task of researching your subject becomes easier.
Plan to spend a good chunk of time on research in the beginning and bookmark sources you determine to be credible. This will eliminate the need to search for them again later.
2. You will gain gain a wealth of knowledge
No matter how much you think you know about a given subject, there is always more to learn and discover. Great blogs present multiple articles on the same topic. This necessitates being able to stay on point while also delivering fresh content and fresh perspectives on the same subject over time.
The more you dig, the more you learn. The more you learn, the more you have to say on your blog. Don't fall into the trap of merely repeating the same message over and over. Every subject brings with it the opportunity to tell many interesting stories. Take the time to learn all you can and share it on your blog. Fresh content is what keeps readers coming back for more!
3. Your blog writing skills will improve quickly
Like anything else, if your goal is to become a better writer through blogging, there is nothing like practice to get you there. Write as much as possible and don't worry too much about quality on a first draft. You will learn more by making mistakes and spotting them on a proofread than you will try to craft the perfect piece in one try.
Even seasoned writers proofread or hire other people to proof- or beta-read their material before publishing. If you intend to get good at this, you need to be comfortable with your work being subjected to a little scrutiny, both from yourself and from outside sources. This includes your readers. If you get negative feedback on a piece, use the experience to learn and get better as opposed to being bitter. Remember, nobody is perfect, and there is always room to improve.
4. You can make great money
Popular, well monetized blogs can earn writers hundreds (or more) dollars per day when adequately presented and promoted. Having social media accounts linked to your blog and efficiently supporting your posts is the single best way to start earning. The learning curve here comes from discovering how your audience reacts and engages with your content, and steering your writing and marketing efforts in the direction of your audience's demands.The better you get at this, the more you can earn. If making money with words isn't enough of a motivation to improve your skills, what is? The potential exists for anyone who is willing to do the work and learn their craft well.
No time to learn how to improve your blog writing skills?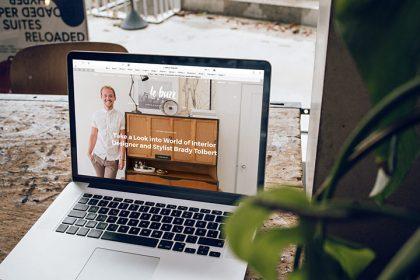 Maybe take a look at EssayPro, an elite team of writers who use these and other success principles to deliver top-quality work to clients. They are a  team that help people who grapple with the written word develop critical academic communication skills that set them up for success.
Take a look at the wealth of services they offer and call them if you need help getting your writing skills up to par.
From what I have seen, they welcome the opportunity to help you through some of your more difficult assignments, the team-think service style serves an even more significant purpose: to teach you how to develop your skills and enjoy success in all areas of writing.
Whether you need help with a term paper, dissertation, or with important college admission essay writing, the team of writers is there to help. Using your existing knowledge and skills, expert writers can help you to craft the perfect piece for any assignment, help you express yourself in a way that gets results, and teach you how to sharpen your communication skills during the process.