Last Updated on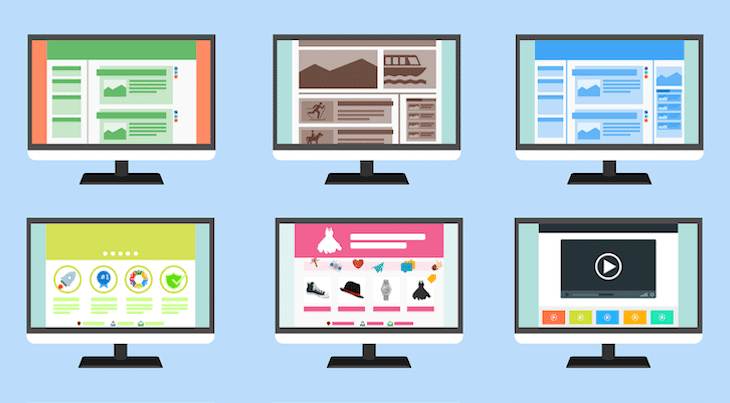 All companies should learn how to make a professional website as this portal is often your company's introduction to new customers or readers.
Whether the website is for your business or the website is your business, you need to build one that invites people in, convinces them to linger and gets them to take action.
Thanks to user-friendly content management systems, professional website builder software and lots of how-to guides, you no longer need to be a web design professional or coder to make a website. If this is your first time putting together a website, here's what to do.
How to make a professional website from scratch in 7 steps
1. Know what you want your website to do
Before you pick a domain name, start thinking of design, or purchase hosting, you need to know what the goal of your website is. The more measurable your goal, the better the finished product will be.
A few reasons people create websites include:
Increase brand awareness
Increase conversions
Get more leads
Increase sales
It doesn't matter what your goal is. What matters is how clear your goal is and how you plan on making it a reality.
2. Make your website's goals SMART
SMART goals are specific, measurable, achievable, relevant and time-bound. They are the ideal type of goal you need to set before you create a professional site.
A potential goal for your website might be to "increase awareness of your brand." On its own, that is a vague goal. What is awareness? And how do you know if you've increased it?
To make the goal SMART, look at exactly what you'll do to build awareness. One option is to create regular blog posts on your new site and to share those posts on social media. A specific goal is to create one post per week and to share it on at least three social media accounts.
The goal is measurable because you can easily track how frequently you put up a new blog post, plus you can track how many people are looking at the post and where they are coming from. You can also measure what they do after viewing the post.
Your goal is attainable because posting once a week isn't particularly challenging. If your goal was to post three times daily or five times a week, it would likely be more difficult to achieve. When setting your goals, start small. If one post a week is too easy, you can always bump it up to two or three per week.
Posting once a week to increase brand awareness is also relevant. Depending on the quality of your posts, the blog can establish you or your company as a thought leader or expert in your field.
Finally, creating one post a week is time-bound. You have created a specific time frame for the goal. You can also decide to review your results at the end of the quarter to see if actively posting on your blog has helped to increase people's knowledge of and familiarity with your brand.
3. Choose a professional domain name
The perfect domain name can make or break your new website. You want to pick a name that is easy to remember, easy to type in and most importantly, easy to search for.
In this video from Moz, Rand Fishkin shares eight rules to help you pick an appropriate domain name for your website.
The first thing to consider is how brandable the name is. You want a name that's memorable and catchy. If your company already has a name, the easiest thing to do is to use that as the domain name.
But given that there are something like one billion websites out there, there is a chance your company's name or at least your first pick will already be taken. So you might have to go back to the drawing board.
Part of creating a brandable domain name is picking one that is specific. If the name is bland or generic, it's difficult to remember. The longer the domain name, the more difficult it is for people to remember or for people to type in.
Here are two possible domains names. Which one sticks in your mind?
1001recipes.com
alltherecipesihaveeverlearnedtocook.com
Avoid creative spellings or lots of dashes when creating your domain name to. Think of it this way, you want people to be able to quickly type in your website's address after hearing it said out loud. This is known as the radio test. The ideal domain name is impossible to spell wrong.
.Com vs. the Other Domain Extensions
Another part of picking a domain name is choosing the extension. One of the most common extensions you'll see is good, old ".com." More than half of all website addresses use .com.
If you can get the domain name you want with .com, you're in luck. Even though there are other options out there, including .net, .co and .us, .com is what most often comes to people's minds and what they're most likely to type in.
Some domain extensions have developed a reputation for belonging to spammy sites and are best avoided if you can. For example, .biz, .info and .name are often associated with spam and might hurt your website's search rankings.
There are few exceptions to always aiming for a .com. If your website isn't based in the US, it can make sense to use the extension of the country it is based in (.co.uk for the UK, .fr for France, for example). If you're running a non-profit, go for a .org extension.
These days, you can also buy generic top-level domains that are an actual word. The Internet Corporation for Assigned Names and Numbers has an entire list of the available top-level domains.
They include words like "buzz," "bank, "business," and "theater." If one is relevant to you, it might be worth purchasing it as part of your domain name, instead of .com.
Where to Buy a Domain (and How Much to Pay)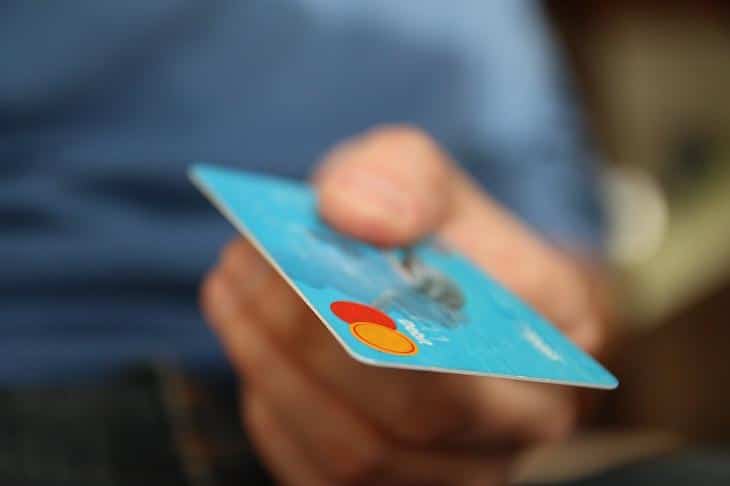 You can usually purchase a new domain name for around $10 per year.
How much you pay for a domain
depends on the company you purchase from and how in demand that name is. There have been a few domain names that have gone for
more than a million dollars
. Odds are, your name won't be so expensive.
To buy the name, you use a registrar, such as NameCheap.com, GoDaddy.com or HostGator.com. Some companies also act as brokers, allowing you to buy a domain that someone already owns. These companies usually offer an escrow service, so that you don't get ripped off.
Free Domain Names
You can sometimes get your domain name for free, but if your goal is to create a professional website, this isn't the way to go.
An example of a common free domain name is yourwebsite.blogspot.com. You might also see yourwebsite.wordpress.com or yourwebsite.weebly.com.
Aside from being a handful to type, there are a few drawbacks to going the free route when it comes to your website.
Search engines prefer paid domain names. Yourwebsite.com will rank higher than yourwebsite.blogspot.com.
You don't actually own the website or have control over it (the company can pull the plug anytime).
It can be more difficult to monetize your website.
You only get a certain amount of space.
Yourwebsite.webhost.com can be totally fine if you're building a website for fun. But if you're creating a website for business or to earn money, you're going to want to shell out for the domain.
3. Explore professional website hosting options
You need more than just a domain name to make a professional website. You also need hosting.
The domain helps people find you online. Hosting is what actually puts your website online.
When you choose a web hosting company, it agrees to store your website's files on a server. If someone visits your website, the server gets a request for the files associated with a particular page. It then sends those files back to the browser and the page loads.
Hosting services vary in terms of how much space they give your website, what bandwidth limits they offer and how much they cost. Some allow you to purchase as many domain names as you want and allow you to create a bunch of different websites.
Depending on the type of service you choose, your hosting might be dedicated or shared. Shared hosting is the cheaper option since you are sharing space on a server with other customers. It can cost as little as a few dollars per month.
If you're a bigger company or if you have a very complicated website, dedicated hosting might be the way to go. It can cost more than $100 per month, but you get your own server all to yourself.
A few of the more popular and highly rated hosting companies include:
4. Pick your content management system
One of the easiest ways to design and build your website, and to keep it updated is to use a content management system (CMS). You don't have to use a CMS if you are comfortable coding from scratch.
But for everyone else, a CMS makes putting together a website a piece of cake. These days, about half of all websites use a CMS.
The most popular CMS of all is WordPress. Nearly half of the sites that use a CMS use WordPress.
Why Use WordPress for Your Professional Website
Why is WordPress so popular? Although you have a lot of CMS options, such as Drupal, Joomla, Wix and Squarespace, WordPress offers a number of advantages over the competition.
For one thing, it is free to use for all sites. You can purchase your own domain name and web hosting and install WordPress on your website for no extra charge.
Another benefit of WordPress is that is open source. The source code for WordPress is available to all. Anyone can get in there and play around with the code, making improvements to the CMS or tweaking it to meet their needs.
Using an open-source CMS makes it easier for you to move around as you see fit. If you use a CMS that has proprietary codes and software, you are limited in the changes you can make. You are also limited in terms who can adjust the software and in terms of cost.
Since it is open-source, WordPress is pretty easy to customize. There are thousands of themes for it, there are lots of plugins and add-ons.
If you're tech-savvy, you can build your own plugins or design your own themes. If you're not, there are plenty of people who have already built the plugins or designed the themes for you. Many of them are free, although some do charge a monthly fee for premium services.
Make Your Website Mobile-Friendly
As of 2015, the number of people who go online using a mobile device only is more than the number of people who go online using only a desktop, at least in the US.
That means that if you want your website to reach the largest number of people, you need to optimize it for both mobile and desktop devices. One way to make your site work on a wide range of devices is to use responsive design.
Luckily, you don't have to be a pro web designer or even particularly knowledgeable about code to make a website that is responsive. Many WordPress themes are responsive, meaning the size and layout of the website varies based on the user's screen size.
Responsive design is just one part of making a website mobile-friendly or mobile optimized. A mobile website should also be easy to navigate, have your business' contact information front and center, and should be easy to read and see. A zoom function, especially for pictures, is a must.
Keep It Clean
Your website should be clean and uncluttered. If a person gets a headache looking at your website or if it's difficult for them to find information, they'll just leave. You can't accomplish your goals if people are bouncing from your site.
A good rule to follow when building your website is "less is more." Flashy graphics or video that automatically starts playing in the background distract people and slow down your site's load speed.
Stick with a plain background, use legible, plain typefaces, and only put as much information as needed on each page.
Make it easy for people to find what they are looking for, whether it's your About page, your email or contact number, or your blog. A top-down design, with all the important bits at the top of the page, usually works best.
5. Learn SEO when building a professional website
How will people find your website? Word of mouth, social media and paid advertising are all options. But getting your site to rank high on search engines when people are looking for the topics you cover is a critical part of your website's success.
Search engine optimization (SEO) increases your website's traffic. According to some studies, it can increase traffic by 64%.
SEO is a continually evolving field and practice. Once, having good SEO meant your site was full of relevant keywords and links. While those still matter, search engines like Google take a more holistic approach to SEO these days. Factors like mobile design, videos and images, and visitors who linger on your site all improve your search rankings.
You can find several SEO tutorials online that will teach you the basics of the practice. Since the rules for SEO are constantly changing, as Google updates and changes it algorithms, it also helps to keep up with news stories and articles about changes to SEO practices.
6. Focus on your website content
Content reigns online. The quality of your website's content not only affects how well it does in search. It also affects how people perceive your site.
If a visitor lands on your website, finds low-quality, pixelated images and lots of grammatical errors, what are they going to think? A few options come to mind, and none of them are "this is a professional website."
Grammar can be tricky and lots of people make the same mistakes. If you don't go back and proofread your content, it's easy to mistype "your" when you mean "you're (you are)" or to use "there" when you meant "their."
If you're not sure if a word is spelled correctly, run spell check or look the word up online. If you're not sure about grammar, you can use a service such as Grammarly to correct any mistakes.
As far as video and images go, it's usually preferable to use your own, if you can. If not, it's best to avoid those cheesy stock photos that every other website is using.
Several websites, such as Pexels and Unsplash offer high quality, free images for blogs.
You also want to keep the content of your website up-to-date. People will wonder if you're still in business or if the information on your site is still accurate if the last update was in 2014 and it's currently 2016. Regularly updating your site also pushes it up in the search results.
7. Keep your professional website secure
Even if you're running a small professional website or don't have a lot of traffic, hackers are going to try to break in. Some will try to guess your admin username and password and take over your site.
Some might want to dismantle your site. Others might want to get their hands on private data you've collected, like credit card numbers and contact information.
Tools exist to help you keep your website secure. If you're using WordPress, one option is WordFence. It blocks unauthorized users from logging into your account. It scans your site to make sure it's not sending out spam or malware. Many of its features are available for free, but you can upgrade to a premium version for a monthly fee.
You can also take steps to keep your site secure without using scanning or blocking software. One of the first things to do is to make a good password for your accounts. It won't take long for a hacker to figure out a password like "password," your business' name or your birthday.
The ideal password is long, has a mix of upper and lower case letters, and some numbers and special characters are thrown in. If making up memorable passwords isn't your thing, you can use a password generator to make one for you.
Should you make a professional website on your own?
Although tools like WordPress make it easy to build your own professional website, there are plenty of people who will tell you that it's best to hire a pro designer or developer to do the job. Usually, it's the designers and developers who tell you this.
While there is some logic to the argument that you should hire a pro to do professional-level work, you don't have to. Some people just have a knack for making websites, even if it's not what they do professionally.
But if you're struggling to make a blog or website that looks good, that's easy to use and that isn't cluttered, getting some input from a designer or developer can be a good option.
It's also worth working with a professional if you're absolutely stumped about how to use WordPress or get your website going. You can consult with a pro in the initial stages, then do-it-yourself once you've figured out up from down.
Before you start building your website, think about what you want it to accomplish. From there, pick a memorable domain name, find a hosting company and pick your content management system, if you're going to use one.
Once you've got the foundation for your site, you can start focusing on the design and on creating the content. Keep user-friendliness and usability at the front of your mind when building your site and you'll end up with a professional-looking product, whether it's your first website or your fiftieth.