Last Updated on
WordPress plugins are the core components to add some excellent functionality to your WordPress blog. But the thing is, when you are new to WordPress, you may find it challenging to choose the most essential WordPress plugins from the huge selection available.
According to WordPress.org, there are 55,053 WordPress plugins to date. In addition to that, there are multiple plugins with almost the same features which makes it even more difficult to choose the must-have plugins from among them.
That's why I have made this list of what I think are the essential WordPress plugins you need in order to add the basic features and functionalities that your blog needs.
Here's the Essential WordPress Plugins List: Must Haves for 2019
Optimole (Freemium) – A Full-Service Image Optimizer
Rank Math SEO (NOT Yoast!)
MonsterInsights (Google Analytics Dashboard Plugin for WordPress)
UpdraftPlus (Freemium Backup Plugin)
Broken Link Checker (Free)
Sucuri Security (Freemium Security Plugin)
Elementor (Freemium Page Builder Plugin)
Social Snap (Freemium Social Media Plugin)
WPForms (Freemium Contact Form Plugin)
Akismet Anti-Spam (Freemium Anti Spam Plugin)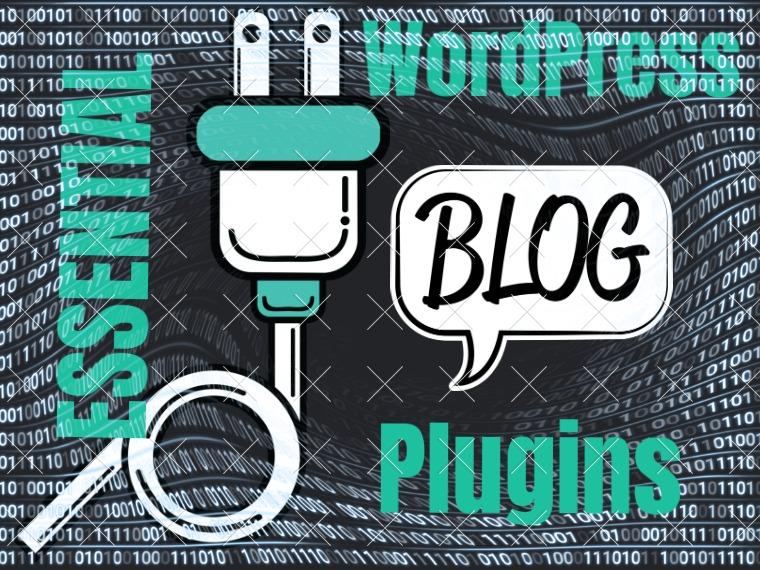 So here we go with the actual list. It consists of some of the must-have plugins that will help you to make your website faster, secure, SEO friendly, and just as importantly, visitor friendly.
Let's explore them in detail:
1. Optimole (Freemium) – A Full-Service Image Optimizer
A slow website is a curse if you want to get visitors to your site. People usually do not revisit a slow website. For every fast website, image optimization likely plays the most effective role. Optimole is my main choice of plugin plugins when it is time to optimize your images. It reduces the size of the images but doesn't reduce the quality.
Once you set up and connect your blog with Optimole, all of your images are automatically resized to match the required dimension of the device the visitor is using. That's the magic of the plugin. Once you allow the plugin to do image optimization, you don't need to think too much about your images loading slowly.
Along with lazy loading, lossless, and lossy optimization, it is powered by Fast Image CDN to serve the images to the visitors without any delay. With the free plan, you can optimize up to 1GB images per month with 5GB Bandwith. But, if you purchase the premium plan, you can get more than 750GB of image optimization service along with CloudFront CDN.
2. Rank Math SEO (Not Yoast)
Rank Math SEO is one of the most impressive SEO plugins to come out recently which boosts your site's SEO with some exciting features. Comparing to Yoast and All in One SEO Pack, Rank Math SEO has some killer features that enable your website to attract more visitors.
I recommend Rank Match and I have been using it for my blog for a while now. With this plugin, you can do what other plugins don't allow you to do. Unlike other SEO plugins, you can add up to 5 focus keywords (a paid feature in Yoast).
When you get started, the easy to follow wizard will allow you to set up SEO for your WordPress blog. The plugin offers many Yoast SEO premium features for free. The Inbuilt SEO Audit Tool gives you an overview of:
Blog posts without any focus keywords
Usage of permalinks
Social sharing feature
Google Search Console concerns
SEO analysis score, and
40 other SEO tests based on your content
Rank Math SEO also helps you to build links automatically to your website. It also provides the insights of Google keyword ranking, LSI keyword integration, and SEO warnings. I hope that with the use of Rank Math SEO, your target keywords will be at the top of SERPs very soon!
3. MonsterInsights (Google Analytics Dashboard Plugin for WordPress)
MonsterInsights is one of the most essential WordPress plugins for analyzing and tracking your website traffic and sales. After this plugin launched back in 2016, Syed Balkhi added some stunning features to track your website from a lot of different angles. There are some core features that will help you to understand what visitors are doing on your website and execute plans to increase the traffic and conversion.
Core features of MonsterInsights:
Add Google Analytics tracking code
View detailed insights of your audience
Get reports of your contents analyzed
Google Search Console report
Track your E-commerce sales and activities
Get a report on your affiliate link activity
View all of the information on your WordPress dashboard
With the help of MonsterInsights, you not only be able to track all of your data but also take necessary steps based on the reports. With the premium plan, you can get some cool features such as Instant FB articles, form tracking, enhanced link tracking, and much more.
4. UpdraftPlus (Freemium Backup Plugin)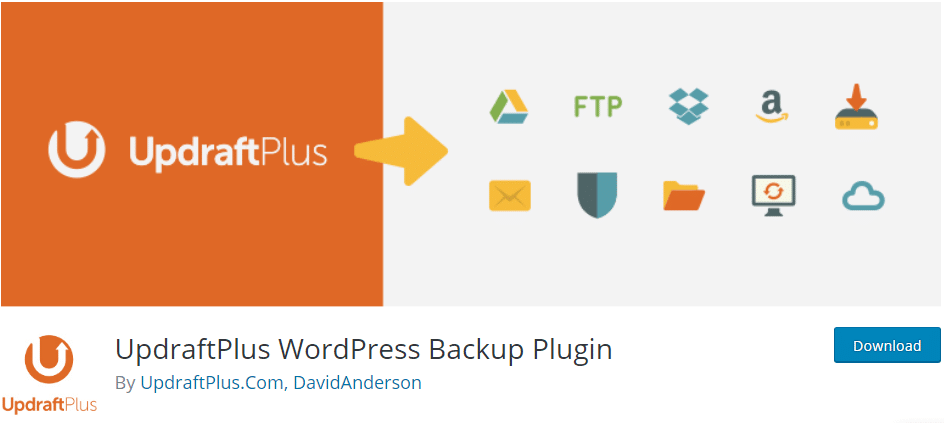 UpdraftPlus is an extremely popular freemium plugin that helps you in producing a backup of your WordPress website on Dropbox, Google Drive, Rackspace Cloud, and even through email. The free version of it lets you back up the WordPress database and files with the capability of retrieving your website via distant storage.
UpdraftPlus allows you to run backups manually or automatically at certain periods. In addition, the free version will enable you to keep a downloaded copy of the backup archives. Also, if any upload fails at the time of backup, the plugin automatically reattempts repeatedly.
The premium edition includes tons of additional features for ensuring the utmost safety of your website. Some of the features are supplementary destinations for backup storage, numerous themes, a site migrator and duplicator, automatic backups, and so on.
5. Broken Link Checker (Free)
If your website contains broken links, that can provide a bad experience for your visitors. Even, Google recommends checking your site for broken links regularly. But, to find the broken links manually is like looking for a needle in a haystack. Broken Link Checker is one of the most essential WordPress plugins for these exact reasons.
It notifies you about the broken links in the WP dashboard and/or via email. It allows you to check all of the broken links from posts, pages, even from the comments. It notifies you all of the existing broken links as a list, all laid out ready for you to correct them.
6. Sucuri Security (Freemium Security Plugin)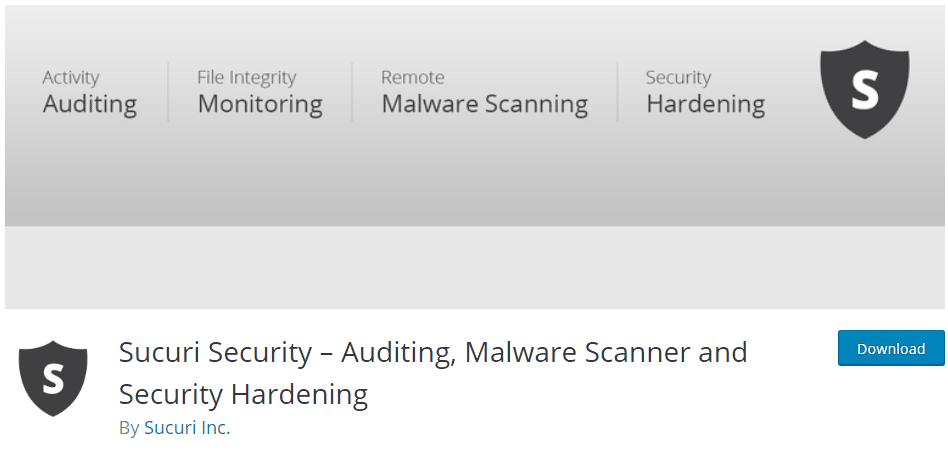 When it is time to secure website from unwanted attacks, I prefer Sucuri for its important features. Sucuri is a renowned brand name for providing website security. If you want to use their free version, you'll get the security activity auditing to determine how well the plugin is to protect your website from unwanted access. You can also monitor the file integration, detect remote malware, and get security notification.
With their premium plan, you'll get some essential features that will always monitor and protect your site. The Website Firewall(WAF) will allow you to save your website from hacking and DDoS attacks. Another great benefit of using Sucuri is that they provide highly optimized CDN to make your site speedy.
7. Elementor (Freemium Page Builder Plugin)
Elementor is one of the most essential WordPress plugins for page building. If you want to design your website's pages or posts, you usually need to have some design skill, or you have to depend on your theme's customizer. But, with Elementor, you can design your page with the drag and drop page builder. As it supports drag and drop, you don't require coding skills to build your pages at all.
There are some cool pre-built templates which you can also use to give a stunning look to your site. Elementor also supports responsive mobile-friendly design.
It's also pretty simple to learn how to use Elementor, you don't need to design your page from the backend. You can do it from front-end and see the magic of Hover effects, Headline effects, Cool Animations, Backgrounds. Not only that, you can see the live page before clicking the Publish button. With the amazing pro version, you will get extra handy widgets, pro templates, theme builder and so on.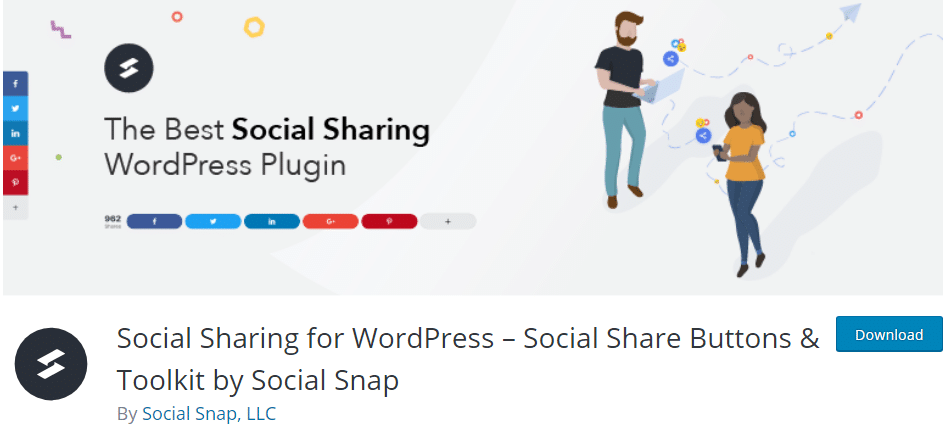 Social Snap is one of the very few essential WordPress plugins that will help you to share your contents on different social media. We all know the importance of using social media to get traffic to the website. The Social Snap toolkit will enable you to share your contents on Facebook, Twitter, and other social sharing and bookmarking services. There are 30+ social share actions to choose from.
The plugin is straightforward to use and integrates your site with social media in a snap and you can download the free version from WordPress repository.
The floating layout of social icons with the customization feature is stunning. You can also see the social sharing counters right after the icons to see how popular your content is.  With the premium plan, you can also enjoy advanced statistics, one-click tweet, and some cool add-ons.
9. WPForms (Freemium Contact Form Plugin)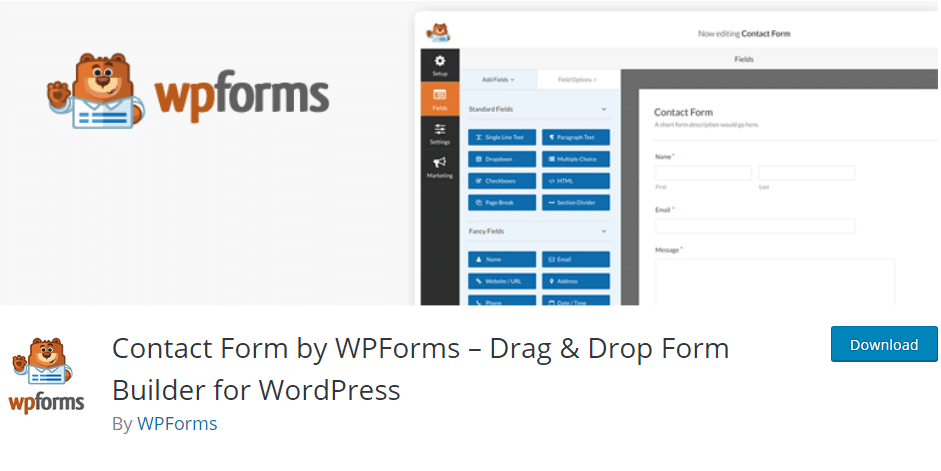 If you search for a contact form plugin for your visitors, you will find a lot. But believe me, WPForms is the the most impressive among them due to its drag and drop feature. The plugin will also allow you to get instant notifications so you can make quick responses to your audience.
The premium version of WPForms allows you to create almost any kind of form you can think of. That includes booking forms, order forms, payment forms, Email subscription forms and so on.
There are also some pre-built templates from which you can choose the perfect design for your website. You can even set up conditional notifications to notify your other team members or co-workers.
Akismet is an essential WordPress plugin for detecting spam. It was created by Automattic, the core team of WordPress. It is the default plugin every WordPress site has. However, you need to use an API key to use the plugin. But it is free and easy to set up.
Akismet allows you to detect spam comments to prevent your site from receiving malicious and time-wasting content. Whenever someone makes comments to your post, Akismet checks the comment with its intelligent cloud-based algorithms and filters-out the spammy comments. If your site reaches more than 50,0000 comments per month, you can use the premium plan to get more comments filtered.
Final Words
I hope my list of essential WordPress plugins will help you to enable some cool new features on your blog. These plugins will provide the features to improve your SEO, optimize speed, backup your site and much more.
Did I miss anything? Please leave your comment below or share your own must have plugins.